Course Search
The Most Advance Cricos registered course search engine available for International Students
Certificate IV in Building and Construction (Building)

Duration
50 Weeks

Cost
$13,610
This is the advertised price. Contact Edugate for better prices and deals

Foundation Studies
No
Available in 9 institutions
TAFE NSW Technical and Further Education Commission; TAFE NSW Higher Education
TAFE South Australia
Holmesglen, Holmesglen Institute
Master Builders Association (SA) Inc
Bendigo TAFE; and Kangan Institute
Australian Industrial Systems Institute
Universal Institute of Technology,Universal English
Bendigo TAFE
TAFE Queensland Gold Coast
Available in 11 Locations
NSW - Coffs Harbour - Location owned and operated by provider
NSW - Granville - Location owned and operated by provider
NSW - Kingscliff - Location owned and operated by provider
NSW - Nirimba (Quakers Hill) - Location owned and operated by provider
NSW - St George - Location owned and operated by provider
NSW - Ultimo - Location owned and operated by provider
VIC - Lonsdale Street - Location owned and operated by provider
VIC - Bendigo - Location owned and operated by provider
VIC - Charleston Road Campus - Location owned and operated by provider
QLD - Ashmore Campus - Location owned and operated by provider
QLD - Foxwell Road - Location owned and operated by provider
Interested in studying Certificate IV in Building and Construction (Building)?
This is what our students think of us
The Architecture and Building category includes courses in Architecture and Urban Environment, and Building. To pursue these studies, students must have a given set of skills: They have to be creative, have logical thinking, have drawing skills, and have enthusiasm for both the sciences and the arts. Not only that; architecture students should be able to work for long hours and handle criticism with an open mind. To become an architect, a student must complete a combination of five years of study and two years of practical work experience before final exams. These years of study are filled with field trips for the students to learn in a real-world environment.
How Edugate will help you Study in Australia?
Are you looking to study in Australia but don't know how and where to start? You've come to the right place!
Edugate is a one-stop-shop for your study requirements. With affordable courses offered from more than 168 leading Universities and Colleges in Australia, there is an Australian University course perfect for every International Student wishing to study in Australia.
Top 5 Reasons why you Should Apply Through Edugate (Officially Registered Agent)
We will help you with the entry requirements and assess your current qualifications
We will help you maximise your chances of getting a visa using the registered migration agents/lawyers
We will choose the best education program based on future career employment
We will offer you Banking assistance to start your life in Australia
We will help you source scholarships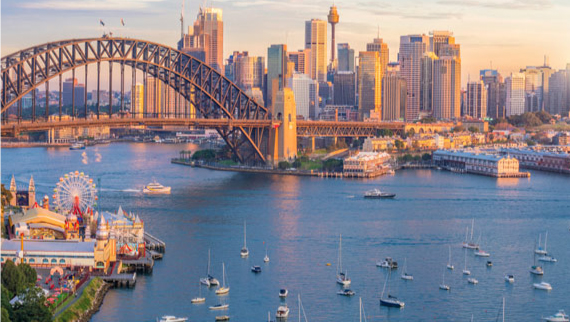 What about career opportunities?
After completing your degree in architecture, you can either work as self-employed, or work for companies with a fixed salary. Career options are wide: You can choose one from different careers like Urban Planner, Building Designer, or Licensed Architect. Nevertheless, salaries for architecture graduates vary depending on their level of education and experience. Top reasons why you should consider pursuing studies in Architecture and Building related majors:
Architects earn an average annual income of $79,300.
Some salaries earned by Architects are as high as $120,000.