About Edugate
We provide unique educational consultancy services based on our vast and extensive experience acquired over multiple years. Our specialised consultants can assist you with options for studying and living in Australia. Our consultants are experts in pairing international students with educational institutions in Australia, with a particularly strong ability to disseminate information and be transparent with our students. We aim to provide consultancy services that transcend through locations across the globe. This ability is central to our success as a business. Our education consultants pride themselves on providing specialised guidance and support to international students in order for them to achieve their long-term goals. We want the best possible solutions for your specific circumstances.
Study and Live in
Australia with Edugate By Your Side
Our education consultancy services stand out from the crowd as we provide:
EATC Certified Education Consultants
STEM Program
An Australian Company
Consulting for Future Careers
Partnerships
Edugate has partnered with more than 160 universities and colleges around Australia and worldwide. We provide smooth communication between students and the institution of their choice. Our partnerships offer additional opportunities to international students through the ability to apply for and obtain quality scholarships. Edugate will ensure an optimum level of support and service is provided throughout your dealings with us.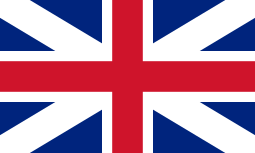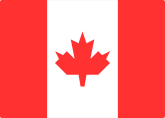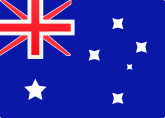 We are accredited by the
biggest educational institutions in Australia and internationally
Our International Partners
Awards & Recognition
CCG certification from ICEF
Edugate is officially certified to represent
the student visa department of the Canadian Embassy after the successful review of the CCG certification.
2020-2022 "Authorization" Certificate from
THE UNIVERSITY OF TECHNOLOGY SYDNEY (UTS)
Edugate is certified to provide information about the facilities,
study opportunities, course requirements, and admission procedures at the University of Technology. Edugate can assist with the application submission process to study at UTS and this will be done in accordance with UTS policies and in compliance with the ESOS legislation requirements of Australia
2019 THE UNIVERSITY OF TECHNOLOGY SYDNEY INSEARCH GOLD PARTNER
Edugate received the Gold Partner of UTS Award for their remarkable support and ongoing quality service to the university.
2018 KAPLAN BUSINESS SCHOOL
TOP PERFORMING AGENT
Edugate received a Certificate of Appreciation stating their success as 'Top Performing Agent' in 2018 for their outstanding
performance and ongoing quality service to the Kaplan Business School.
2018 MACQUARIE UNIVERSITY
OUTSTANDING PERFORMER
Edugate received the Outstanding Performer Award in 2018 for the
remarkable support and ongoing commitment to Macquarie University
2015 AWARD SOUTHERN CROSS
UNIVERSITY TOP PERFORMING AGENT
Edugate received the Best-in-Class Award in 2015 for their
performance as a leading education consulting agency for Southern Cross University.
2014 & 2015 UNSW IEEE CERTIFICATE OF
APPRECIATION
Edugate received the Certificate of Appreciation in 2014
and 2015 from IEEE UNSW in appreciation of their sponsorship of the IEEE event
STRATHFIELD COLLEGE AGENT
Edugate has been Strathfield College's top performing
educational agent for three consecutive years, continuing to assist students across the world with their move to Australia for study opportunities.
2015 THE UNIVERSITY OF TECHNOLOGY SYDNEY (UTS) INSEARCH GOLD PARTNER
Edugate received the Gold Partner of UTS Award for their remarkable support and ongoing quality service to the university.