About Edugate
You will have your own Edugate Counsellor who can work with you to tailor a solution based on your individual requirements and long-term learning goals. Your counsellor will assist you in applying for your Australian Student Visa as well as continually communicate with you throughout your application process.
Study and Live in
Australia with Edugate
Easy Process
Customised Advice
Negotiation Power
Extensive Experience
Partnerships
Edugate has partnered with more than 100 universities and colleges around Australia. We provide smooth communication between students and the institution of their choice. Our partnerships also allow us to help our students apply for and obtain good scholarships and provide optimum care and service.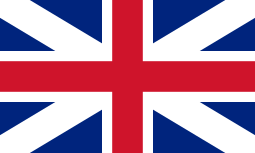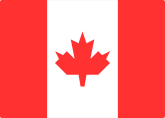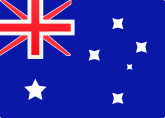 Awards & Recognition
CCG certification from ICEF
Edugate has the official certification to represent
the student visa department in the canadian embassy after receiving the CCG certification.
2020-2022 "Authorization" Certificate from
UTS: University of Technology Sydney
Edugate will provide information on UTS facilities, study
opportunities, course requirements, admission procedures and assist with application submission to study at UTS under UTS policies and in compliance with the ESOS legislation of Australia.
2019 UTS INSEARCH
GOLD PARTNER
Edugate received the award for being the "gold partner"
for the remarkable support given to UTS University.
2018 KAPLAN BUSINESS SCHOOL
TOP PERFORMING AGENT
Edugate received the certificate of appreciation for being the "top Performing agent"
for the outstanding performance given to Kaplan Business School in 2018.
2018 MACQUARIE UNIVERSITY
TOP PERFORMING AGENT
Edugate received the award for being the "Outstanding Performer"
for the remarkable support given to Macquarie University in 2018.
2015 AWARD SOUTHERN CROSS
UNIVERSITY TOP PERFORMING AGENT
Edugate received the award for being the "best in class"
performing Education Consulting Agent for Southern Cross University in 2015.
2014 & 2015 UNSW IEEE CERTIFICATE OF
APPRECIATION
Edugate received the Certificate of Appreciation both in 2014
and 2015 from IEEE UNSW – as appreciation for being a sponsor for the event.
STRATHFIELD COLLEGE AGENT
Edugate has been Strathfield College's top performing
educational agent for 3 years in a row, continuing to help students across the world come and study in Australia through the college as well.
2015 GOLD PARTNER OF UTS: INSEARCH
(UNIVERSITY OF TECHNOLOGY, Sydney)
Edugate has been certified and recognised as a Gold Partner for
the University of Technology, Sydney (UTS): Insearch – the premium pathway provider to UTS Sydney, one of the top universities in Australia for producing industry ready candidates.