Back To Services
FREE CONSULTATIONS FOR INTERNATIONAL STUDENTS
Edugate comprise of highly skilled education consultants who are dedicated to achieving the best possible outcomes for international students. We are ready to assist you with the student visa application process, as well as applying for and obtaining placements at leading Australian educational institutions, including universities and colleges. Your goal is our goal! We aim to assist you in making your dream to study, live, and work in Australia a true reality. The consultation process at Edugate matches you with your own committed education consultant in Australia who will work with you to attaining your learning and living goals with a solutions-based focus. While Australia is the main destination, our consultants have recently begun assisting with international destinations as we have recently engaged with global providers.
Education Consultants
Our trusty education consultants will help you to:
✓ Assess your current eligibility
✓ Determine your next steps towards applying to study and move to Australia
✓ Implement a plan on how to pursue your field of interest
✓ Identify relevant courses available to you in Australia
✓ Process student visa applications
✓ Point you in the right direction to maintaining your finances in Australia
✓ Outline and discuss the fees and costs of university study in Australia
✓ Find and apply for all courses available to international students in Australia
✓ Secure your student accommodation
✓ Enroll you in a PR Pathway course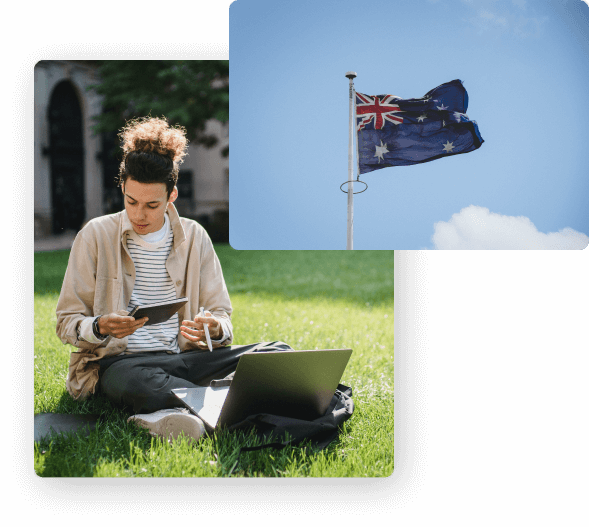 Other services that you may be interested in
Our Services Include
Free Consultation
You will always have the support and help you need while living in Australia.
Our students receive individualised consultations that cater to their aspirations and learning goals. Whether it be analysing the highest paying job in Australia, finding education consultants, location accommodation for students, or extracting courses for international students in Australia, Edugate has you covered.

We specialise in helping students choose PR Pathway courses, locate affordable study options, obtain local work experience in Australia, and searching and applying for jobs.
Offering the Most Advanced Course Search
Use Edugate Gateway Most Advanced Course Search engine to find courses in Australia that will excel your skills. Courses are categorised per category and subcategory.

In this section of our website, you can search through all the CRICOS registered courses in Australia. This feature is unique to Edugate as we are the only agency to offer a service such as this
Opening a Bank Account
We are in partnership with the Commonwealth Bank of Australia.

With their offerings of a variety of products and services, you can get your banking sorted in no time. You will be able to gain control of your finances to ensure your liveability while living and studying in Australia
Student Visa Applications
In partnership with quality migration agencies, Edugate are set up to process student visa applications.
These migration agencies keep our ranging branches accountable for all visa regulations and requirements. We assist students to collect relevant information regarding student visa fees, adhering to Australian student visa working hours, and updates on student visa processing time.

Furthermore, we also provide assistance with extending student visas and onshore student visa processes. These follow up services are offered on a complimentary basis to our students.
IELTS Preparation
Once you have decided to study in Australia, make sure you ace it!

Take the IELTS (International English Language Testing System) Online Course now to test your English language proficiency
Compare OSHC Providers
Edugate is here to make you feel safe in all possible ways. We'll get you the most suitable health cover while you live and study in Australia.

Edugate also ensures that students get the best priced and most valuable cover.