Back To Services
Free Consultation
We are education consultants in Australia that specialize in assisting International Students in applying for Student Visas and studying abroad scholarships at leading Australian Colleges and Universities. Here at Edugate, we aim to make every student dream to study, live, and work in Australia a reality. Therefore, you will have your own dedicated Edugate education consultant in Australia who can work with you to tailor a solution based on your long-term learning goals.
Our Education Consultant in Australia will
Consultants
✓ Assess your current eligibility
✓ Determine your next steps towards applying to study and move to Australia
✓ Implement a plan on how to pursue your field of interest
✓ Identify relevant courses available in Australia for you
✓ Student visa processing
✓ Outline and discuss the fees and costs of University study in Australia
✓ Find and apply for undergraduate scholarships in Australia
✓ Secure your student accommodation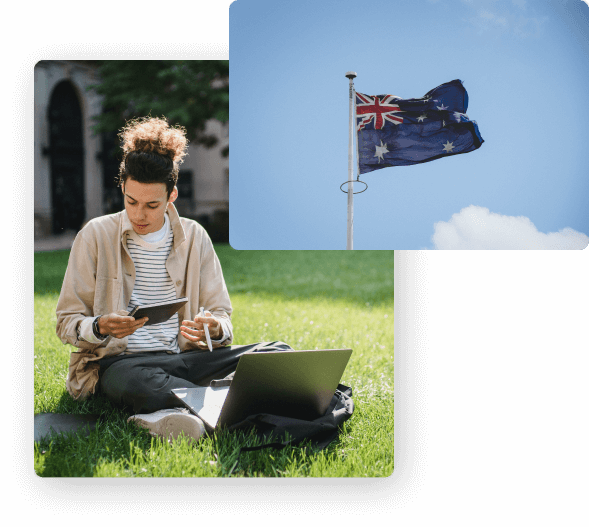 Other services that you may be interested in
Our Services Include
Free Consultation
We provide emergency assistance 24/7. You will always have the support and help you need while living in Australia. All our students receive individualized consultations that cater to their aspirations and learning goals.
Open Bank Account
We assist students with personal development, such as preparing resumes, finding and completing internship programs, arranging workshops, and providing training for report writing.
Student Visa Application
We process all visa applications and we have a partnership with migration agents who keep our branches updated of all the visa regulations and requirements. We provide visa extension and any onshore student visa assistance, complimentary to the student.
Most Advanced Course Search
Use Edugate Gateway Most Advanced Course Search engine to find courses in Australia that will excel your skills. Courses are categorized per category and subcategory.
IELTS Preparation
Once you have decided to study abroad, make sure you ace it! Take the IELTS (International English Language Testing System) Online Course now to test your English language proficiency.
Compare OSHC Providers
Edugate is here to make you feel safe in all possible ways. We'll get you the most suitable health cover for your stay in Australia.