Course Search
The Most Advance Cricos registered course search engine available for International Students
Graduate Certificate in Cosmetic Laser and Light Therapies

Duration
30 Weeks

Cost
$12,900
This is the advertised price. Contact Edugate for better prices and deals

Foundation Studies
No
Available in 2 institutions
Sydney Beauty & Dermal Institute
Beauty Therapy Training Australia Pty Ltd
Available in 1 Location
QLD - 7D / 76 Robina Town Centre Drive - Location owned and operated by provider
Interested in studying Graduate Certificate in Cosmetic Laser and Light Therapies?
This is what our students think of us
The Food, Hospitality and Personal Services category includes Tourism, Cooking, Bakery, Beauty, Hospitality Management, Events, Food Processing, Makeup, Catering, SPA and Retail, in addition to all their divisions and sub-divisions. If you are a people person with keen attention to immaculate service standards, then you should consider a career in Hospitality. Hospitality graduates are responsible for creating a fantastic experience for customers, in food, accommodation, beauty, and massage. If you find yourself running a luxury hotel or you want to run your own business, then you should major in food hospitality. Your goal is to make people happy, and don't forget: as Hospitality student you should have excellent communication skills.
How Edugate will help you Study in Australia?
Are you looking to study in Australia but don't know how and where to start? You've come to the right place!
Edugate is a one-stop-shop for your study requirements. With affordable courses offered from more than 168 leading Universities and Colleges in Australia, there is an Australian University course perfect for every International Student wishing to study in Australia.
Top 5 Reasons why you Should Apply Through Edugate (Officially Registered Agent)
We will help you with the entry requirements and assess your current qualifications
We will help you maximise your chances of getting a visa using the registered migration agents/lawyers
We will choose the best education program based on future career employment
We will offer you Banking assistance to start your life in Australia
We will help you source scholarships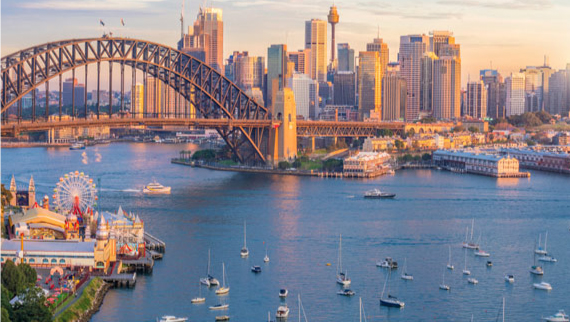 What about career opportunities?
Graduates, holders of Hospitality degrees can work in many fields like hotels, restaurants, retail, spas, food and beverage establishments, or any other industry that provides lifestyle services. Career opportunities in tourism and hospitality are growing steadily as the industry continues to boom and evolve. Hospitality management careers offer a fun and challenging work environment that gives ambitious workers room for growth. Top reasons why you should consider pursuing studies in any of the Hospitality related majors:
Foodservice Managers are expected to see an 11% growth in jobs from 2018 to 2028.
The average annual salary for these workers is $58,960.