Course Search
The Most Advance Cricos registered course search engine available for International Students
Graduate Certificate in TESOL

Duration
26 Weeks

Cost
$10,079
This is the advertised price. Contact Edugate for better prices and deals

Foundation Studies
No
Available in 5 institutions
Griffith University
Western Sydney University
Bond University Limited
Victoria University
King's Own Institute
Available in 3 Locations
NSW - Western Sydney University - Bankstown - Location owned and operated by provider
QLD - Bond University Limited - Location owned and operated by provider
VIC - Victoria University City Flinders - Location owned and operated by provider
Interested in studying Graduate Certificate in TESOL?
This is what our students think of us
The education category includes courses in Teacher Education and Curriculum and Education studies. If you are willing to pursue studies in any of the majors of the Education field, you need to have a loving personality, eager to help others while spreading knowledge in an efficient way. You also have to have the character for it, meaning that you have the power to influence others positively. Moreover, Education students must be creative, curious, communicative, and compassionate. Majoring in Education does not mean you can work as a teacher only, but you can work as Librarian, Career Counselor, Student Counselor, Administrator, or as Managerial Trainer.
How Edugate will help you Study in Australia?
Are you looking to study in Australia but don't know how and where to start? You've come to the right place!
Edugate is a one-stop-shop for your study requirements. With affordable courses offered from more than 168 leading Universities and Colleges in Australia, there is an Australian University course perfect for every International Student wishing to study in Australia.
Top 5 Reasons why you Should Apply Through Edugate (Officially Registered Agent)
We will help you with the entry requirements and assess your current qualifications
We will help you maximise your chances of getting a visa using the registered migration agents/lawyers
We will choose the best education program based on future career employment
We will offer you Banking assistance to start your life in Australia
We will help you source scholarships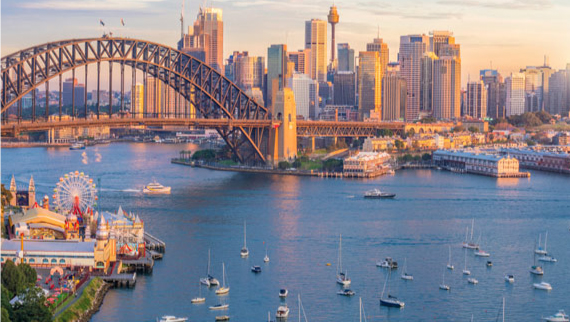 What about career opportunities?
If you do decide to pursue a degree in Education, you will discover a variety of ways to lead in developing the knowledge, skills, and dispositions required to meet the significant challenges and equally great rewards of shaping and mentoring the generation of tomorrow, and with them the future at large. Top reasons why you should consider pursuing studies in one of the Education majors:
The average salary for an elementary or high school teacher is $45,000.
Full-time professors working at university level earn an average of $114,000.