Course Search
The Most Advance Cricos registered course search engine available for International Students
Diploma of Communication and Creative Industries

Duration
52 Weeks

Cost
$21,600
This is the advertised price. Contact Edugate for better prices and deals

Foundation Studies
No
Available in 1 institution
Perth Institute of Business and Technology
Available in 1 Location
WA - Edith Cowan University Joondalup Campus - Arrangement with other registered provider
Interested in studying Diploma of Communication and Creative Industries?
This is what our students think of us
The Creative Arts category includes courses in Performing Arts, Visual Arts and Crafts, Graphic and Design Studies, and Communication and Media Studies. As a Creative Arts student, you will learn the historical and cultural backgrounds pertaining to fine arts. These majors open to you a door for hands-on learning in the tools that are the most prevalent in contemporary arts. Students who pursue a Creative Arts specialty will dig deeply into their chosen field, engaging with materials on an increasingly critical and analytical level as they develop their education. However, to excel at your studies, you must have a creative, artistic mind and think outside-the-box.
How Edugate will help you Study in Australia?
Are you looking to study in Australia but don't know how and where to start? You've come to the right place!
Edugate is a one-stop-shop for your study requirements. With affordable courses offered from more than 168 leading Universities and Colleges in Australia, there is an Australian University course perfect for every International Student wishing to study in Australia.
Top 5 Reasons why you Should Apply Through Edugate (Officially Registered Agent)
We will help you with the entry requirements and assess your current qualifications
We will help you maximise your chances of getting a visa using the registered migration agents/lawyers
We will choose the best education program based on future career employment
We will offer you Banking assistance to start your life in Australia
We will help you source scholarships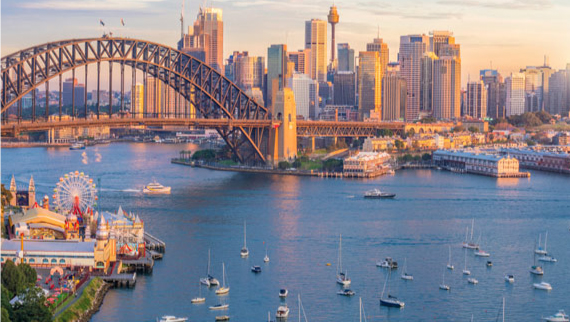 What about career opportunities?
Creative Arts graduates have a variety of career opportunities. They can work as Graphic Designers, Photographers, Writers, and Art Coordinators. Moreover, graduates with Creative Art degrees can also choose to work for non-profit organizations or schools; be it as freelancers, full-timers or even part-timers. Top reasons why you should consider pursuing studies in Creative Arts:
Keeping up with technology, these majors have shifted into more digital work, thus opening a world of possibilities.
The best paying degree at University for the Creative Arts is Bachelor of Arts, with alumni earning an average salary of $33,000.