Course Search
The Most Advance Cricos registered course search engine available for International Students
Graduate Certificate in Mathematics

Duration
26 Weeks

Cost
$13,890
This is the advertised price. Contact Edugate for better prices and deals

Foundation Studies
No
Available in 1 institution
University of Technology Sydney (UTS)
Available in 1 Location
NSW - University of Technology Sydney (City Campus) - Location owned and operated by provider
Interested in studying Graduate Certificate in Mathematics?
This is what our students think of us
The Natural and Physical Science category includes courses in Mathematical Sciences, Physics and Astronomy, Chemical Sciences, Earth Sciences, and Biological Sciences. Practical and applicable in the real world, these affordable courses will help you solve the challenges people encounter every day. However, to be able to enroll in one of the Natural and Physical Sciences courses, you must have strong math and science skills, a liking for lab classes and for collecting and analyzing data. In two words, to ensure a successful career in this field, you need to have a certain set of skills: analytical and critical thinking, communication, problem-solving, and teamwork.
How Edugate will help you Study in Australia?
Are you looking to study in Australia but don't know how and where to start? You've come to the right place!
Edugate is a one-stop-shop for your study requirements. With affordable courses offered from more than 168 leading Universities and Colleges in Australia, there is an Australian University course perfect for every International Student wishing to study in Australia.
Top 5 Reasons why you Should Apply Through Edugate (Officially Registered Agent)
We will help you with the entry requirements and assess your current qualifications
We will help you maximise your chances of getting a visa using the registered migration agents/lawyers
We will choose the best education program based on future career employment
We will offer you Banking assistance to start your life in Australia
We will help you source scholarships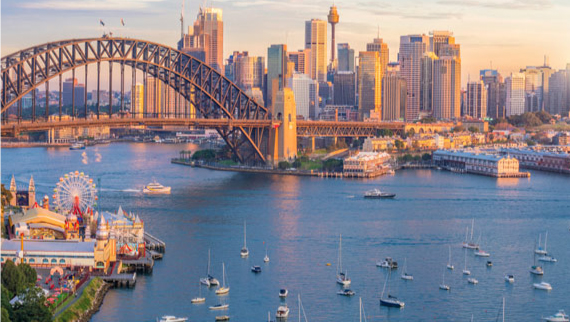 What about career opportunities?
As studies have shown that 58.4% of physical sciences workers have at least a master's degree, you should consider pursuing post-graduate studies in one of the natural and physical sciences majors, especially that salaries vary depending on the level of Education acquired. Top reasons why you should consider pursuing post-graduate studies in one of the natural and physical sciences majors:
Natural and Physical Sciences careers are expected to grow by 8.3% between 2016 and 2026.
In 2017-2018, physical sciences were the 23rd most popular major nationwide with 53,768 degrees awarded.
Graduates of natural and physical sciences major earned an average of $38,122 in 2017-2018.
Earnings can range from as low as $11,100 to as high as $117,200.