Course Search
The Most Advance Cricos registered course search engine available for International Students
Bachelor of Health Sciences (Honours)

Duration
52 Weeks

Cost
$25,548
This is the advertised price. Contact Edugate for better prices and deals

Foundation Studies
No
Available in 7 institutions
Flinders University
The University of Queensland
The University of Sydney
Deakin University (Deakin)
La Trobe University
Bond University Limited
Federation University Australia
Available in 7 Locations
QLD - St Lucia Campus - Location owned and operated by provider
VIC - Deakin University - Location owned and operated by provider
VIC - Bendigo Campus - Location owned and operated by provider
VIC - Melbourne (Bundoora) Campus - Location owned and operated by provider
QLD - Bond University Limited - Location owned and operated by provider
VIC - Federation University Australia - Location owned and operated by provider
VIC - Gippsland campus - Location owned and operated by provider
Interested in studying Bachelor of Health Sciences (Honours)?
This is what our students think of us
The Health category includes courses in Medical Studies, Nursing, Pharmacy, Dental studies, Optical studies, Veterinary studies, Public health, Radiography, Rehabilitation therapies, and Complementary therapies. Students take courses in biology, chemistry, and social science. They should also complete internships in community health centers or hospitals to gain work experience. Keep in mind that Health students should develop their leadership techniques, problem-solving abilities, and communication skills. As Health graduates often communicate with patients and their families ethically and in compassion to improve their healthcare, you need to have an inner urge to enhance the quality of health and care to succeed in the Health related majors and this field in general.
How Edugate will help you Study in Australia?
Are you looking to study in Australia but don't know how and where to start? You've come to the right place!
Edugate is a one-stop-shop for your study requirements. With affordable courses offered from more than 168 leading Universities and Colleges in Australia, there is an Australian University course perfect for every International Student wishing to study in Australia.
Top 5 Reasons why you Should Apply Through Edugate (Officially Registered Agent)
We will help you with the entry requirements and assess your current qualifications
We will help you maximise your chances of getting a visa using the registered migration agents/lawyers
We will choose the best education program based on future career employment
We will offer you Banking assistance to start your life in Australia
We will help you source scholarships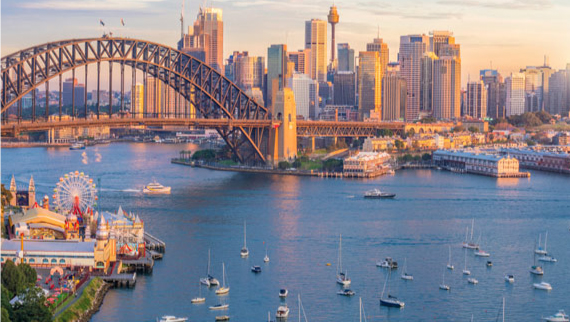 What about career opportunities?
According to the public health organization, Health career takes five different paths: Diagnostic Services, Therapeutic Services, Support Services, Health Informatics, and Biotechnology Research and Development. After graduating, Health students can choose to work in a clinic or opt for an academic, research-oriented field. They can work in hospitals, schools, government agencies, public health, non-profit organizations. They also have the option to open their own clinics. Top reasons why you should consider pursuing studies in Health related majors:
According to payscale, a bachelor's degree health will earn an entry-level student about $45,000 a year.
Depending on the position and title, the salary of an employee could range from $60,000 to $90,000 per year.