Course Search
The Most Advance Cricos registered course search engine available for International Students
Bachelor of Property Economics Bachelor of Arts in International Studies
Interested in studying Bachelor of Property Economics Bachelor of Arts in International Studies?
This is what our students think of us
The Management and Commerce is a vast category that includes courses in Accounting, Business and management, Sales and marketing, Tourism, Office studies, Banking, and finance. Pursuing studies in Business, and graduating with a Business degree, whether bachelor or master, will give you real-world experience about businesses and the economy. As you work on solving case studies, handling problem-solving tasks, and taking part to projects based on teamwork, you will become very familiar with business theories and common practices. Business and Management graduates can work in different industries and sectors. For example, graduates can work in Accounting, Finance, Marketing, Advertising, Retail, and Human Resources.
How Edugate will help you Study in Australia?
Are you looking to study in Australia but don't know how and where to start? You've come to the right place!
Edugate is a one-stop-shop for your study requirements. With affordable courses offered from more than 168 leading Universities and Colleges in Australia, there is an Australian University course perfect for every International Student wishing to study in Australia.
Top 5 Reasons why you Should Apply Through Edugate (Officially Registered Agent)
We will help you with the entry requirements and assess your current qualifications
We will help you maximise your chances of getting a visa using the registered migration agents/lawyers
We will choose the best education program based on future career employment
We will offer you Banking assistance to start your life in Australia
We will help you source scholarships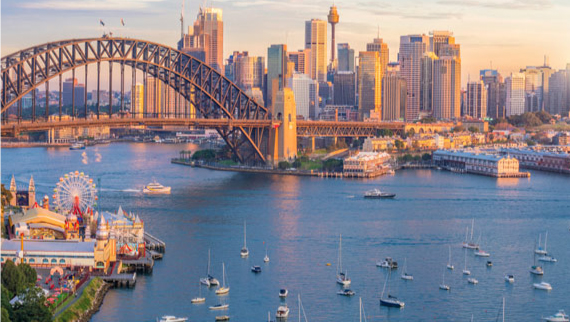 What about career opportunities?
Administrative Services Managers, also known as Office Managers expect a growth increase in jobs by 7% by 2028. Top reasons why you should consider pursuing bachelor or master studies in one of the Business, Commerce and Management majors:
The Bureau of Labor Statistics (BLS) stated that administrative services managers earned a mean annual salary of $106,050 in May 2018.
The bottom ten percent of these professionals earned $55,000 or less per year during the same time, while the top ten percent of workers made $165,470 or more.
General and Operations Managers earned an average yearly salary of $123,880 in May 2018, while financial analysts earned a mean annual wage of $100,990 the same year.