Course Search
The Most Advance Cricos registered course search engine available for International Students
Bachelor of Engineering (Electrical)
Interested in studying Bachelor of Engineering (Electrical)?
This is what our students think of us
The Engineering and Related Technologies category includes courses in Engineering and Technology, Process and Recourses Engineering, Automotive Engineering and Technology, Mechanical and Industrial Engineering and Technology, Civil Engineering, Geometric Engineering, Electrical and Electronic Engineering and Technology, Aerospace Engineering and Technology, and Maritime Engineering and Technology. In order to be fit for a career in a technological environment, you must have problem-solving skills, mathematical and scientific skills, and a creative mind. Moreover, as an engineering student, it is highly recommended to enroll in summer internships or part-time jobs in the field because it involves a lot of hands-on, practical on-the-job experience and learnings.
How Edugate will help you Study in Australia?
Are you looking to study in Australia but don't know how and where to start? You've come to the right place!
Edugate is a one-stop-shop for your study requirements. With affordable courses offered from more than 168 leading Universities and Colleges in Australia, there is an Australian University course perfect for every International Student wishing to study in Australia.
Top 5 Reasons why you Should Apply Through Edugate (Officially Registered Agent)
We will help you with the entry requirements and assess your current qualifications
We will help you maximise your chances of getting a visa using the registered migration agents/lawyers
We will choose the best education program based on future career employment
We will offer you Banking assistance to start your life in Australia
We will help you source scholarships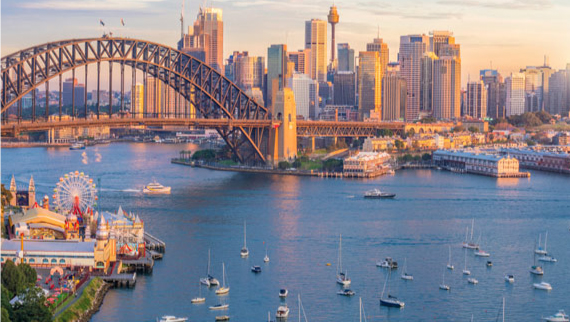 What about career opportunities?
Studies have shown that approximately 31.2% of engineering workers are holders of a bachelor's degree. Nevertheless, salaries for engineering graduates vary depending on their level of education. Top reasons why you should consider pursuing studies in Engineering and Related Technology majors:
In 2017-2018, engineering technologies was the 17th most popular major nationwide, with 92,253 degrees awarded.
Engineering Technologies graduates between 2015-2017 reported earning an average of $46,620.
Earnings can range from as low as $9,700 to as high as $149,000.
It is predicted that Engineering Technologies' careers are expected to grow by 8.8% between 2016 and 2026.