Back To Blog
Why Study Agriculture in Australia
03:48:08
Monday November 13
What is Agriculture?
We are in an ever-progressing world. iPhones didn't exist a century ago, neither did Netflix or Facebook. People are creating, inventing and almost every field is advancing while many are dying. However, there is one field though that is as infinite as this earth. Agriculture! As long as our earth thrives, so will career for people in Agriculture. You might be questioning what is Agriculture and why would I want a career and education within it?
When choosing what career to pursue the youth of today will probably shy away from Agriculture. Because, it is generally associated with being a farmer and as the conventional beliefs go, farming life has a very rural and old-fashioned lifestyle as well as very limited opportunities. But that is not true! It's more than just being a farmer.
Why should you Study Agriculture in Australia?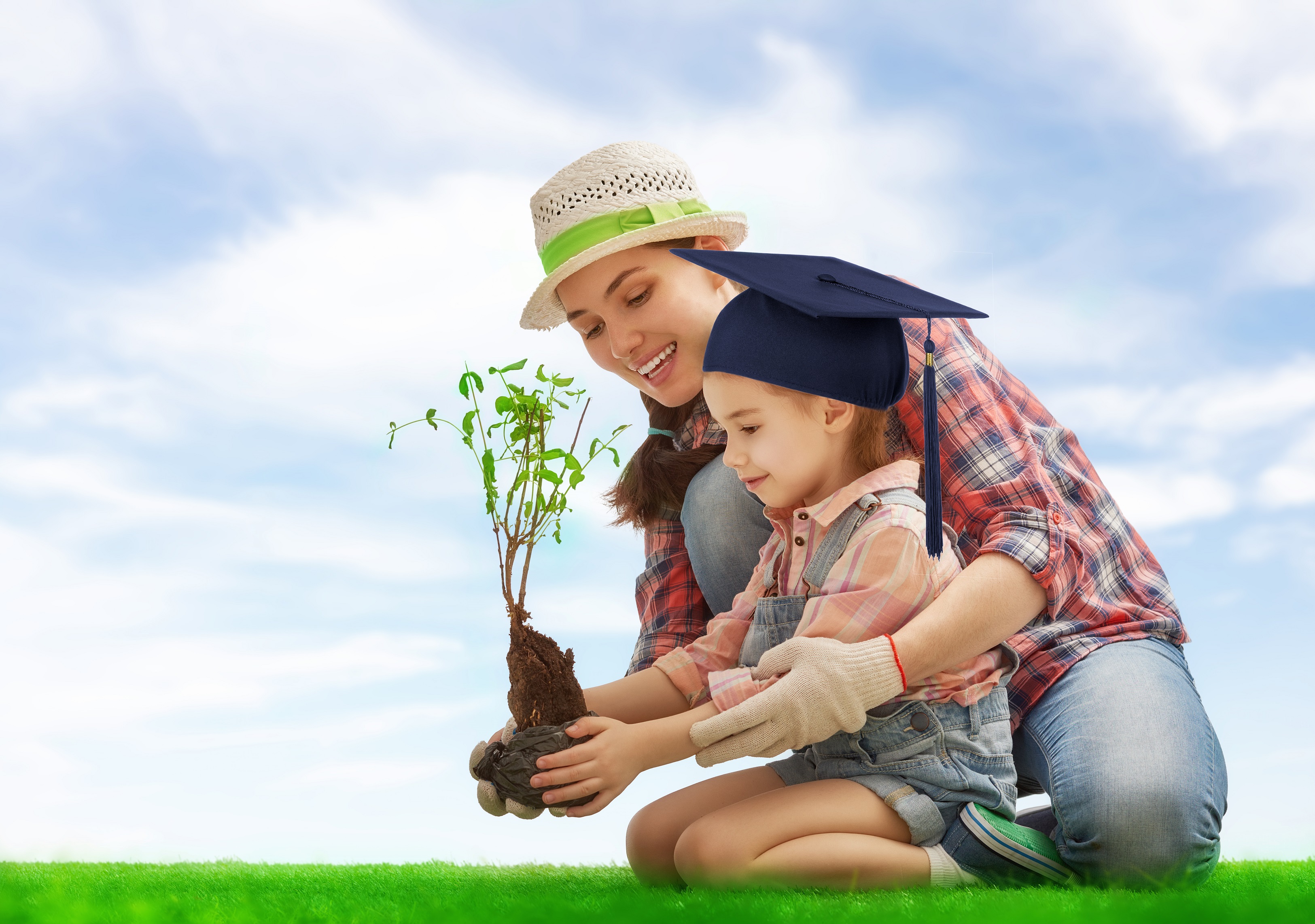 Agriculture has been around for over 10,000 years and thus has many different definitions. It's literal meaning though concurs that Agriculture is the growth of plants and animals for the purposes of sustaining human life and earth. On the other hand, the term Agriculture has vast coverage as it is applied in different realms: science, media, practice, business, research as well as advanced technology and sustainability. Moreover, people who have a degree or diploma in Agriculture can lead to several different careers. They can become farm managers, agronomists, agricultural journalists, researchers, and much more! Agricultural studies increase your chances for a permanent residency in Australia.
After studying Agriculture in Australia you can start applying to jobs straight away. You can find a career in Agriculture on the list of occupations for a Skilled Immigrant Visa in Australia which qualifies you for an Australian permanent residency. Not only will you be working within a fruitful career (literally) whereas you'll also have the opportunity to stay and live in Australia for good.
Armidale and Agriculture
Agriculture is a continuously booming field in rural Australia. Regions like Armidale are seeking migrants with Agriculture qualifications giving the opportunity for International Students with an Agriculture background a shortcut to a permanent residency. Armidale is an evolved agricultural area with a strong education sector which has to lead to the employment of almost a quarter of the local working population. The community there are intellectuals living in a developing regional setting with a cosmopolitan atmosphere.
What is striking about Armidale is that amidst the booming businesses in both the Agriculture and the technology sector, the work-life balance is quite manageable due to low traffic, high productivity, and motivated individuals due to satisfying work opportunities. Many are moving there to take advantage of all it has to offer and secure their futures in Australia. An excerpt from Armidale's website describes the attractive nature that makes people want to stay after deciding to move there. It quotes, in Armidale, "Spectacular waterfalls, gorges, world-heritage national parks, cool-climate vineyards, fascinating and diverse cultural heritage, canyoning, mountain biking, bird watching, trout fishing, and other outdoor adventures take on an exciting new dimension in New England High Country. And you will be delighted all over again when you come indoors to discover our galleries, museums, fine food and wine."
A career in Agriculture allows you to be part of the future development of the earth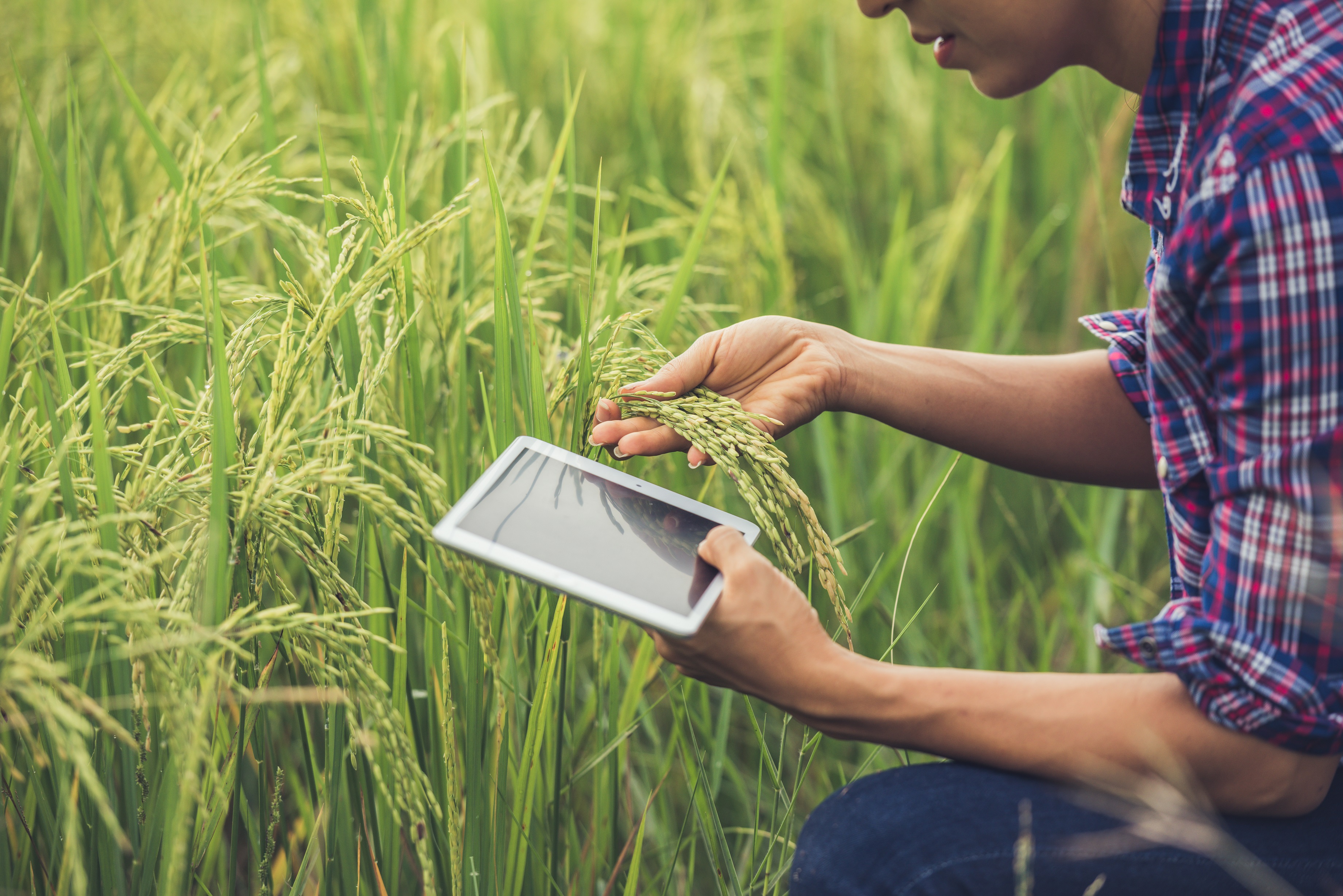 As the world progresses, corporate growth and the population's consumption are threatening the wellbeing of our earth. People in the field of Agriculture all play a major role in the preservation, growth, and sustainability of our lands.
Agriculture moreover is found to be four times more effective than other sectors in reducing poverty. Four times! This reflects how much the world is dependant on Agriculture in producing more healthy food and improving the lives of the booming populations especially in the third world and developing countries. This leaves everyone in the agricultural sector with social satisfaction that their work is meaningful in the prevention and decrease of one of the biggest challenges we have nowadays POVERTY!
You'll get paid in dollars, not tomatoes and cattle
Stereotypes will always exist. No, you won't survive on the production of the farms you run. Regardless of what career you choose to pursue after your studies, all careers in Agriculture have a relatively more than average pay. The average starting salary in Australia for a career in Agriculture is around $61,000 a year. So get going, put your farming boots on and get that cash into your pockets. All you have to do is to find your bachelor's or master's degree in Agriculture.
The Farm Jobs Connect Project
Is our way of seeking to relieve financial pressures among international students in NSW, while at the same time enabling them to have an amazing summer adventure and explore parts of the state they wouldn't have visited otherwise.
Fair pay that adheres to Australian employment legislation ($24.36 per hour)
Gain valuable skills to enhance your employment
work placement on farms in safe work environment
you may be eligible for $2000 relocation reimbursement (visa holders only)
$900 additional cash bonus for the first ten groups of students to sign up
Incentive Application Farm Jobs Connect Project
You can find more information here.
Agriculture needs your brainpower
Passionate about making the world a better place? Interested in research? Agriculture is the place for you! Agriculture plays a huge role in the reduction of poverty rates. This is only possible through research. Today more than ever the need for sustainable Agriculture, agricultural development, and provision of nutritious food is a must.
Research is helping earth get there. What's even better? Australia's education system is one of the leading systems in research around the world. You can begin with a diploma in Agriculture and if you are not quite ready to kick start your career you have an option to pursue a higher degree and be a part of agricultural research. Your time is now! Several institutions around Australia offer a diploma in Agriculture and degrees.
Contact us to help you find a bachelor's degree in Agriculture and get to Australia in the smoothest and easiest way possible.

Rating
Your story is
Our story
It's time to write your success story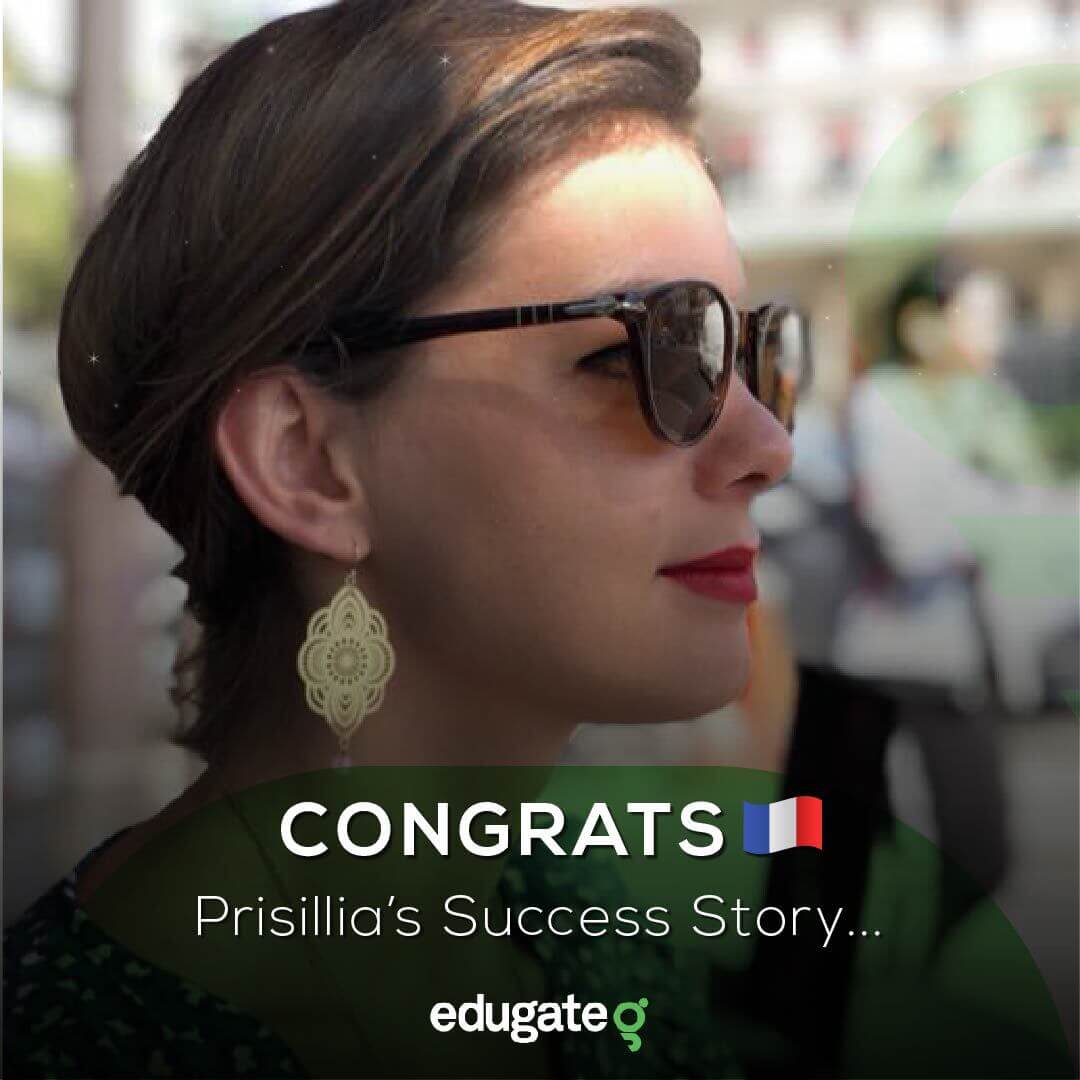 Prisillia Kowalski completed Bachelor of Accounting at KOI
Congrats Prisillia 🎉🎊😍
#Edugate #SuccessStory #Australia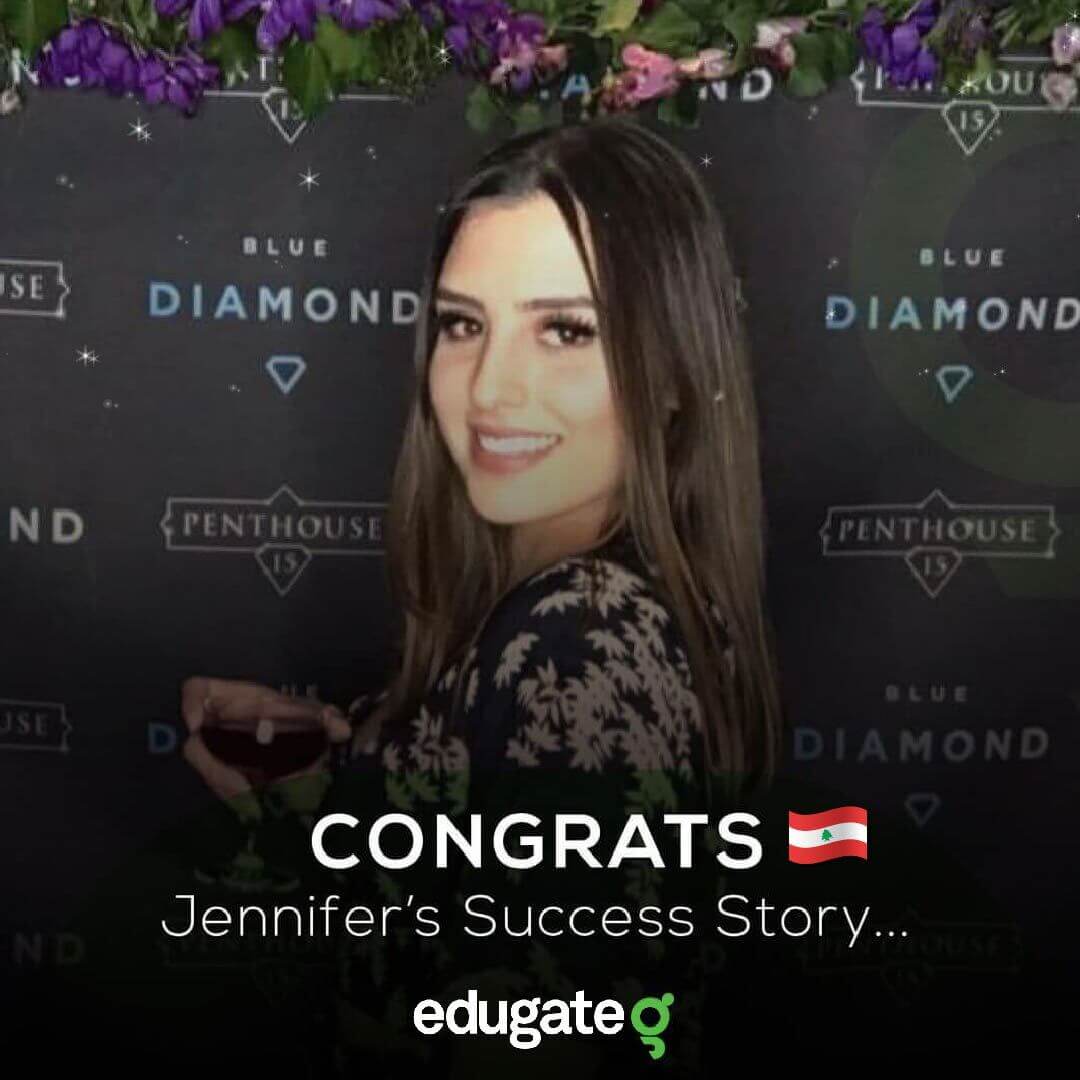 Jennifer Moufarrij got her student visa and she will be studying at Australian Catholic University (ACU)
Congrats Jennifer 🎉🎊😍
#Edugate #SuccessStory #Australia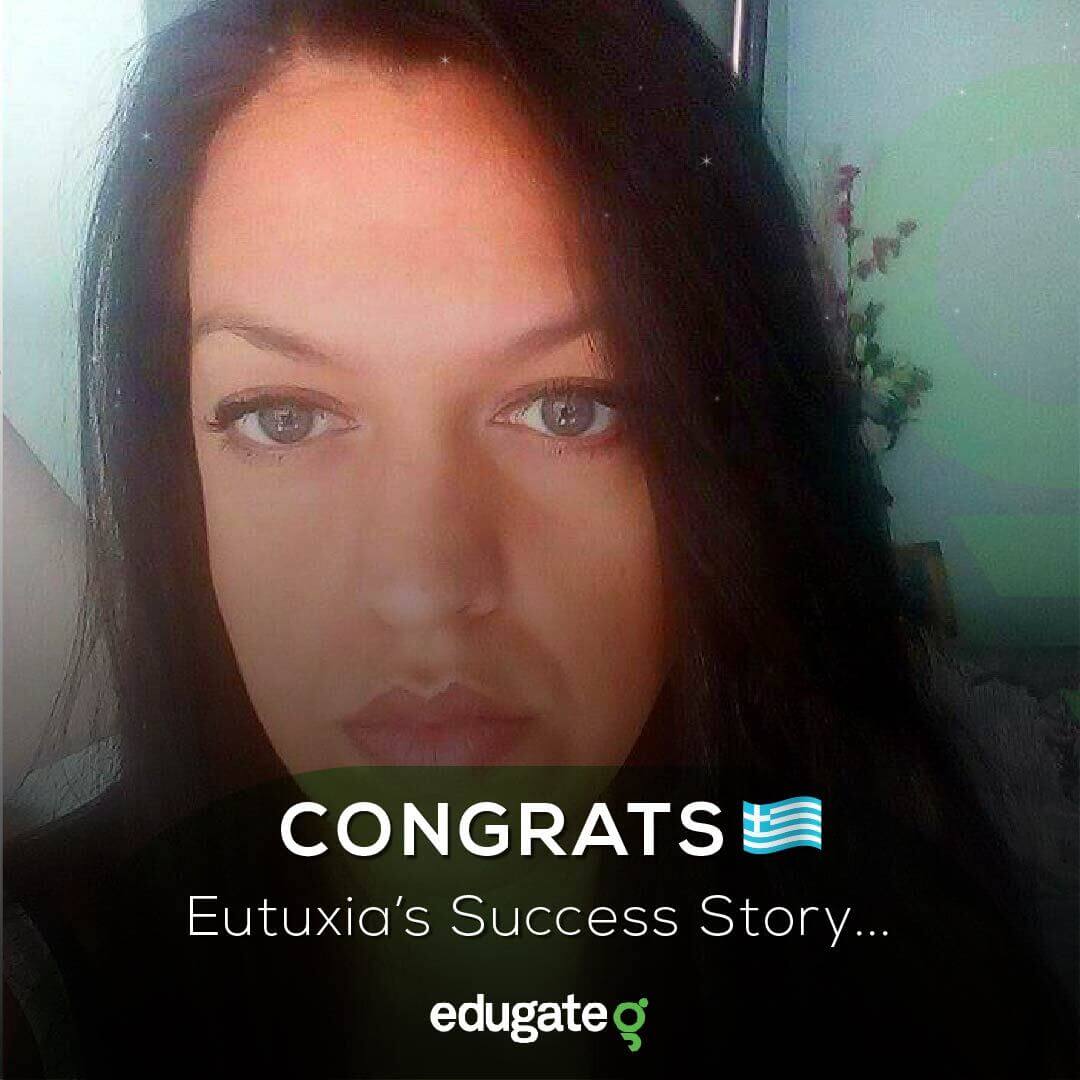 Eutuxia Doukaki completed Diploma leadership and management at Greenwich college
Congrats Eutuxia 🎉🎊😍
#Edugate #SuccessStory #Australia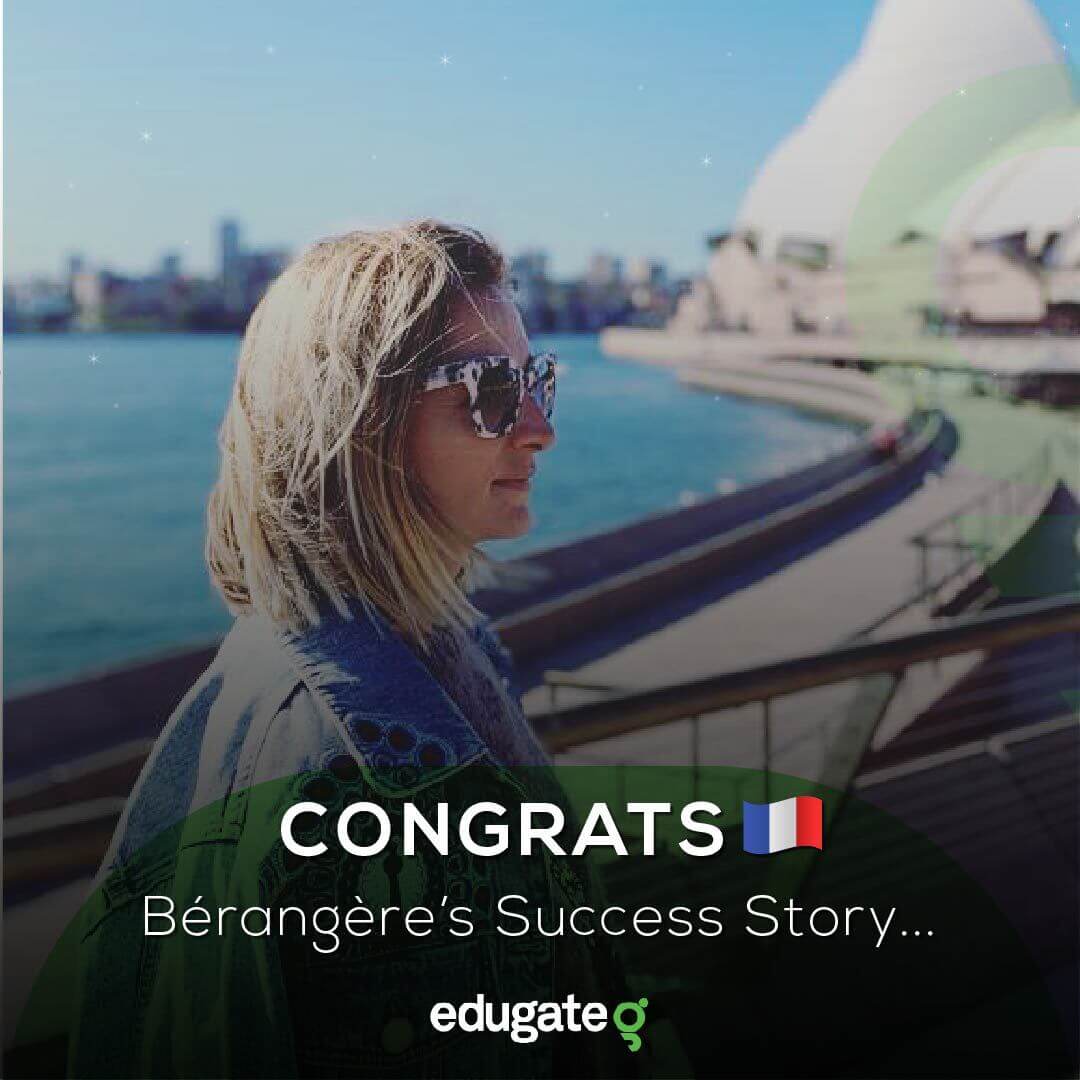 Berangere Perrier completed Diploma of business at Laneway
Congrats Berangere 🎉🎊😍
#Edugate #SuccessStory #Australia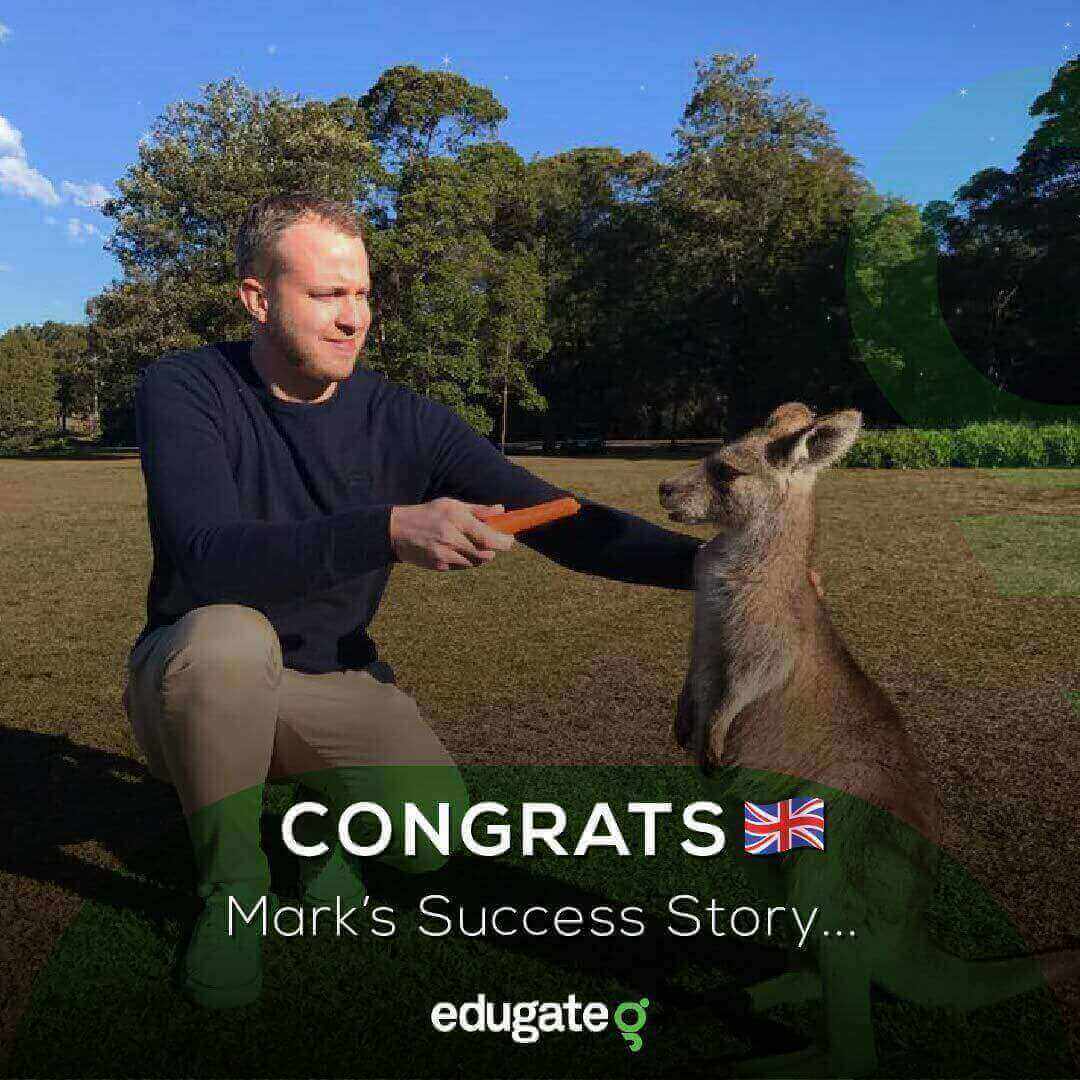 Mark Hembery completed Diploma leadership and management at Greenwich college
Congrats Mark 🎉🎊😍
#Edugate #SuccessStory #Australia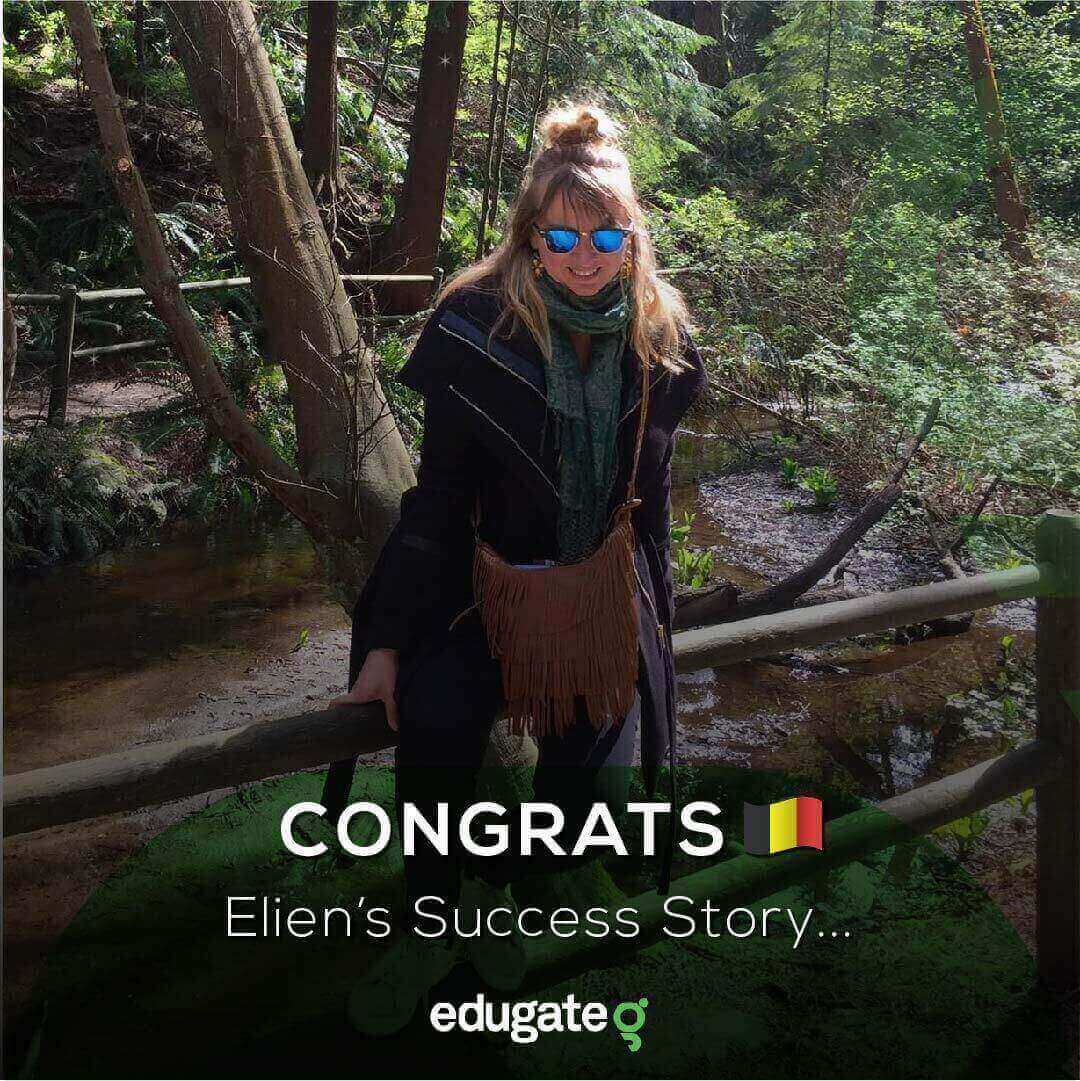 Elien Vandemaele enrolled Mercury college
Congrats Elien 🎉🎊😍
#Edugate #SuccessStory #Australia
Oscar Gustafsson studied at SBTA
Congrats Oscar 🎉🎊😍
#Edugate #SuccessStory #Australia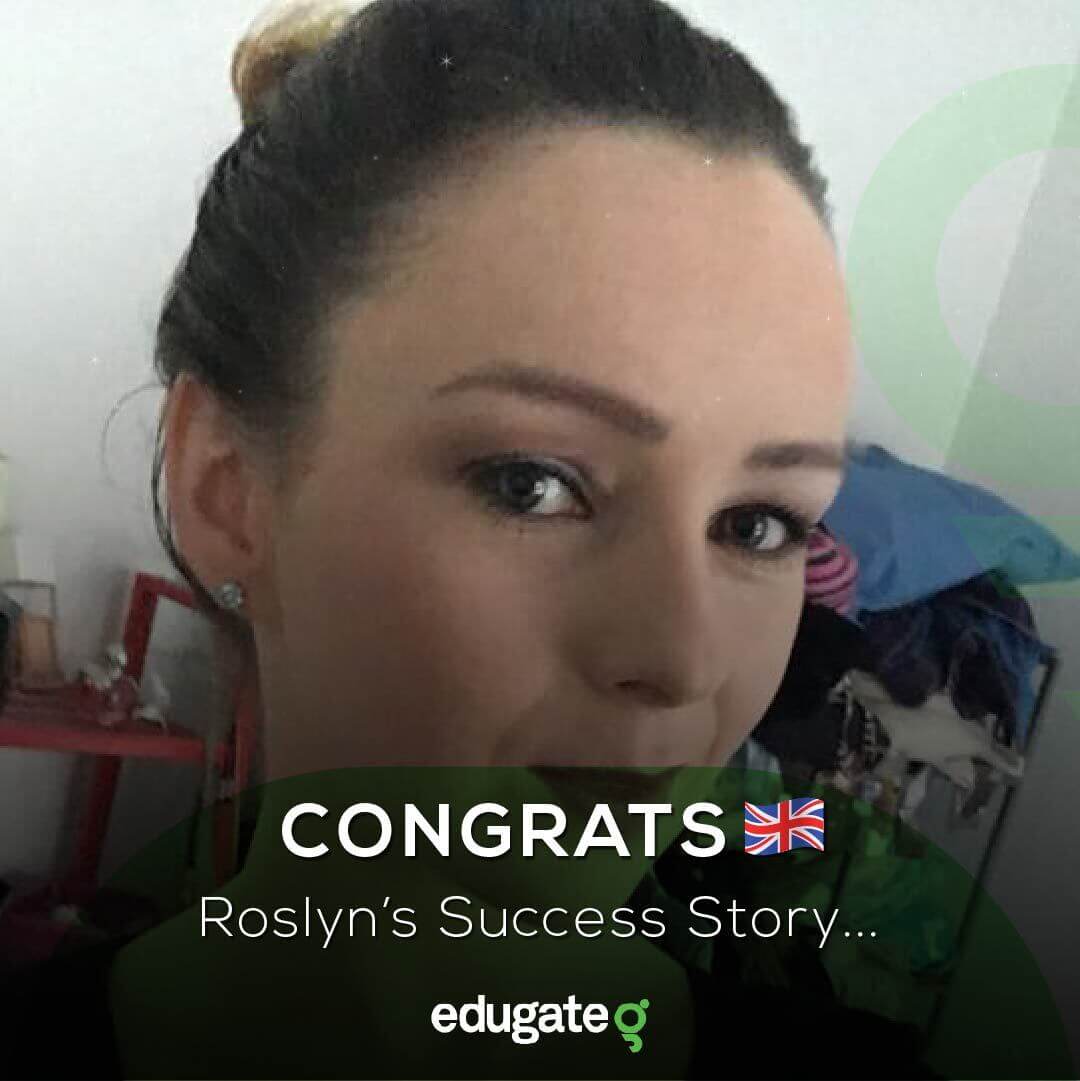 Roslyn Harley completed Advanced Diploma of Hospitality management at SBTA
Congrats Roslyn 🎉🎊😍
#Edugate #SuccessStory #Australia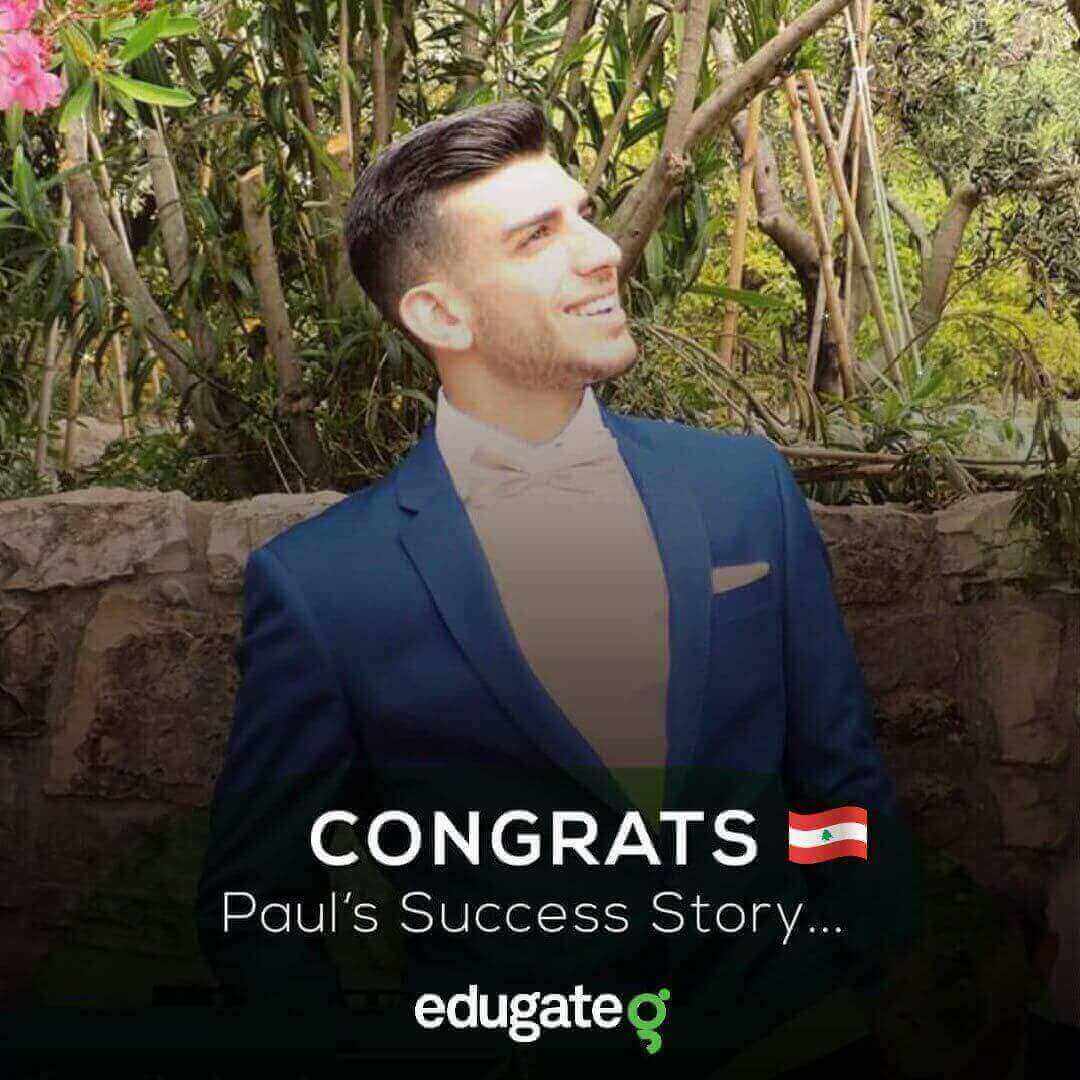 Paul Saliba got his student visa and he will study engineering at Western Sydney University
Congrats Paul 🎉🎊😍
#Edugate #SuccessStory #Australia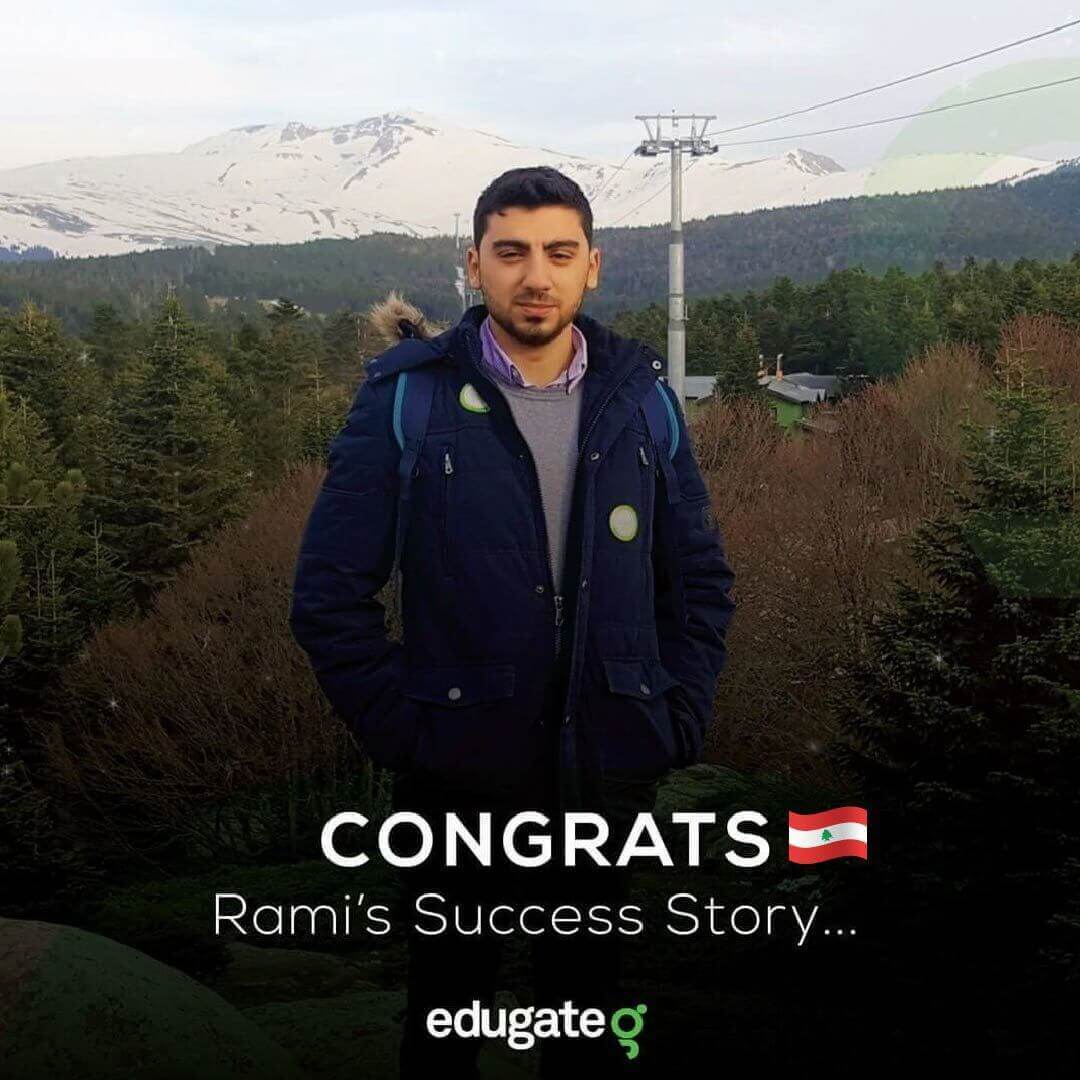 Rami Sabalbal just got his student visa and he will study at The University of Newcastle, Australia
Congrats Rami 🎉🎊😍
#Edugate #SuccessStory #Australia
Our Services Include
Free Consultation
You will always have the support and help you need while living in Australia.
Our students receive individualised consultations that cater to their aspirations and learning goals. Whether it be analysing the highest paying job in Australia, finding education consultants, location accommodation for students, or extracting courses for international students in Australia, Edugate has you covered.

We specialise in helping students choose PR Pathway courses, locate affordable study options, obtain local work experience in Australia, and searching and applying for jobs.
Offering the Most Advanced Course Search
Use Edugate Gateway Most Advanced Course Search engine to find courses in Australia that will excel your skills. Courses are categorised per category and subcategory.

In this section of our website, you can search through all the CRICOS registered courses in Australia. This feature is unique to Edugate as we are the only agency to offer a service such as this
Opening a Bank Account
We are in partnership with the Commonwealth Bank of Australia.

With their offerings of a variety of products and services, you can get your banking sorted in no time. You will be able to gain control of your finances to ensure your liveability while living and studying in Australia
Student Visa Applications
In partnership with quality migration agencies, Edugate are set up to process student visa applications.
These migration agencies keep our ranging branches accountable for all visa regulations and requirements. We assist students to collect relevant information regarding student visa fees, adhering to Australian student visa working hours, and updates on student visa processing time.

Furthermore, we also provide assistance with extending student visas and onshore student visa processes. These follow up services are offered on a complimentary basis to our students.
IELTS Preparation
Once you have decided to study in Australia, make sure you ace it!

Take the IELTS (International English Language Testing System) Online Course now to test your English language proficiency
Compare OSHC Providers
Edugate is here to make you feel safe in all possible ways. We'll get you the most suitable health cover while you live and study in Australia.

Edugate also ensures that students get the best priced and most valuable cover.
Official Representative For 168+ Australian and International Universities & Institutes
Contact Us
Enter your details and we'll call you back when it suits you.